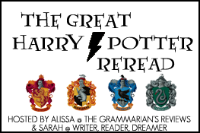 WEEK 2: HARRY POTTER & THE PRISONER OF AZKABAN
AND HARRY POTTER & THE GOBLET OF FIRE
I know this week is is meant to highlight both the 3rd and 4th books of the Harry Potter series, but I really need to dedicate this post to my love for the 4th.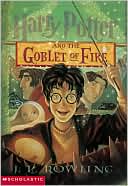 HARRY POTTER AND THE GOBLET OF FIRE by J.K. Rowling
What is it that I love about this book? Is it the Quidditch World Cup? The Triwizard Tournament? Not even close.
Get ready, because I have four letters for you.
S.P.E.W.
Yep! I love S.P.E.W. Or, The Society for the Promotion of Elfish Welfare. It's quite a mouthful, I know. It's also a mouthful that easily gets overlooked and forgotten. But how could anyone forget Hermione's passion and dedication to helping the house elves? How could anyone not root for her while she petitioned and made badges? I mean, you've got to love Dobby and Winky (even though they weren't super keen on Hermione's cause).
This is one aspect of the book that I wish had been taken further. It gave both the book and Hermione that extra oomph, going beyond the typical quidditch, exams and Voldemort problems. But, oh well. I'll always remember S.P.E.W.!
Is there something or someone in the series that you love and think gets overlooked?