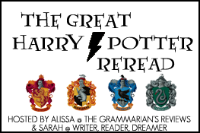 WEEK 1: HARRY POTTER & THE SORCERER'S STONE
AND HARRY POTTER & THE CHAMBER OF SECRETS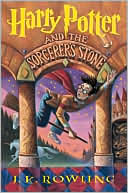 HARRY POTTER AND THE SORCERER'S STONE by J.K. Rowling
This is the book that started it all, the big #1. So what's not to love about it?!
The one thing, or rather, person I absolutely love, though, is none other than my beloved Draco Malfoy. That's right. I'm gaga for Draco. I have a thing for bad-boys-who-aren't-really-all-that-bad. And when I first read the HP series, my love for Draco developed over time, with each book. Now, reading it all again, my love for him doesn't have to take time to develop; I delved right in. Here's a few of my fave Draco quotes:
"You'll soon find out that some wizarding families are better than others, Potter. You don't want to go making friends with the wrong sort. I can help you there."
"Well, no one really knows until they get there, do they, but I know I'll be in Slytherin, all our family have been - imagine being in Hufflepuff, I think I'd leave, wouldn't you?"
"I do feel sorry," said Draco Malfoy, one Potions class, "for all those people who have to stay at Hogwarts for Christmas because they're not wanted at home."
Who's your favorite character in the series?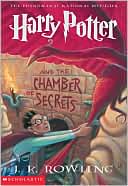 HARRY POTTER AND THE CHAMBER OF SECRETS by J.K. Rowling
My favorite character in book two, upon my first reading of the series, was Dobby. Now, having reread it, my favorite character is Tom Marvolo Riddle. (See a theme here? I like all of the anti-heroes.)
But it's not simply the character, it's everything surrounding him. The diary, the basilisk, Ginny, Moaning Myrtle. It's just ingenius. During a first read, the details may escape you. But seeing them over again shows, even in movie form, the exact plotting and type of character it took to put everything together. Tom isn't just evil; he's smart. I think it's amazing that every loose end fits together.