Christmas is only seventeen days away, and that means free time! Specifically, free time to read books.
And what better way to kick off and/or finish the holiday season with holiday-inspired books?

Love on the Lifts
Rachel Hawthorne

Winter Break super-secret perfect cocoa recipe:
8 oz steamed whole milk
(no skim! doesn't work!)

2 tbsp. dark cocoa powder (big scoops)

1 tbsp. sugar (can't be too sweet)

4 dried, crushed mint leaves
(or 1 tbsp. mint syrup)

Stir thoroughly. Add mint swizzle stick. Combine with cute ski instructor, or brother's cute best friend, or cute guy you never noticed was so cute...Enjoy.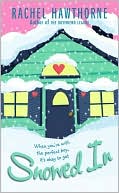 Snowed In
Rachel Hawthorne

Well, apparently I live here now—my mom just bought the place. And named it after me, Ashleigh, which was nice. But did she know how cold it is here??


Um, it's a tiny island with not much to do, unless you really like sleigh rides. But I gotta say there are quite a few hot guys on this cold island . . .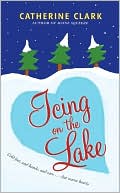 Icing on the Lake
Catherine Clark
New Year's Resolutions by Kirsten (with help from Crystal, Jones and Emma)




1. Survive the month at my sister's house. Survive my 3-yr-old nephew and crazy sister.




2. Learn to ice skate better. Or not fall down. Or just get a cuter skating outfit.




3. FIND HOCKEY-PLAYING, WINTER-LOVING HOTTIE. AND INVITE HIM TO THE WEEKEND CABIN TRIP (AKA "GROUNDHOG GETAWAY") WITH EVERYONE.




Oh, sure. No problem.
What's your favorite holiday book?